Delegator Guide
How to choose a profitable Indexer
?
This guide will explain everything you need to know about choosing Indexers. With the right Indexer at your side, you can be a profitable Delegator that turns an attractive return on your delegated GRT. Let's jump right into it.
Video Tutorial
Step-by-step Video Guide
This guide on selecting Indexers is also available as a video: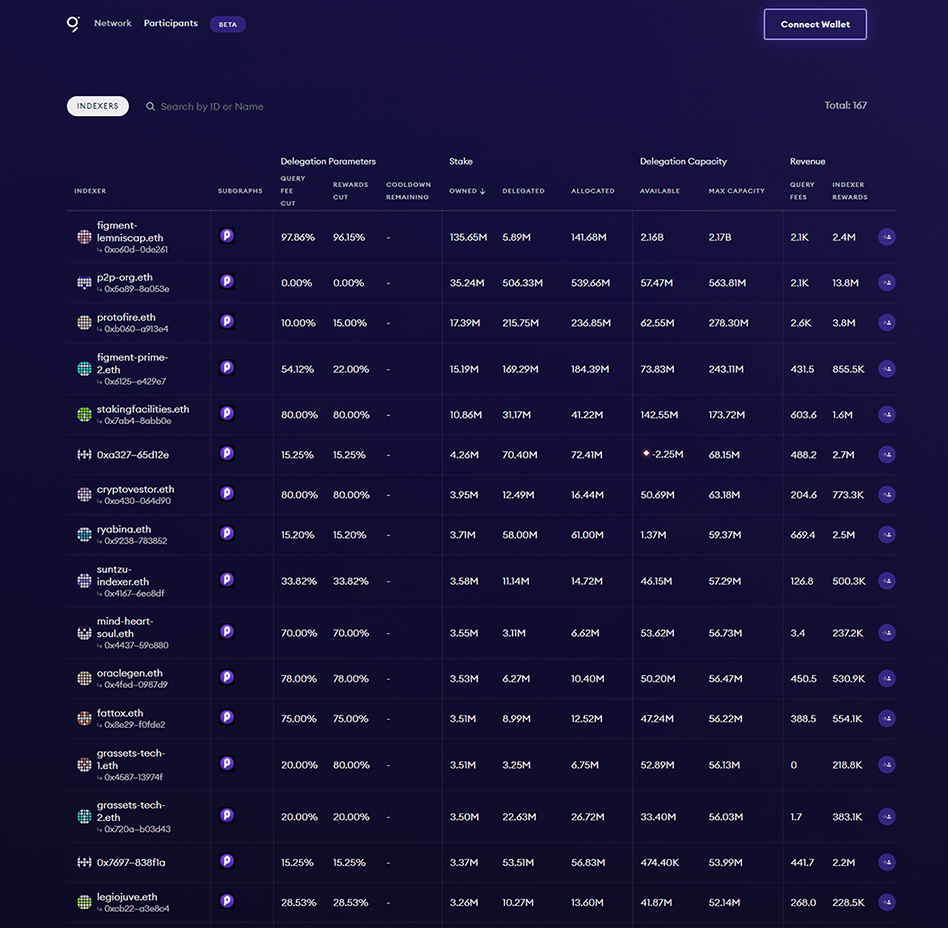 The Basics
The Graph's Network Page
.
The official network page is an important tool for Delegators as it gives you a quick overview of important Indexer metrics. Aside from that, it is the go-to-resource for important statistics about the entire ecosystem such as total stake and token supply.
To get a quick overview of the available Indexers, you can use the metrics that can be found at the network page. Understanding what each value describes and interpreting it correctly is an important step towards choosing a profitable Indexer. Let's have a look at the first three values you can find on the page: the delegation parameters.

Stake Owned, Delegated and Allocated
.

Delegation Capacity and Revenue
.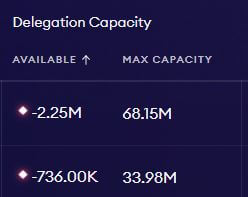 Intermediate level
Once accustomed with the metrics of an Indexer, you can go ahead and start comparing indexers with each other. This helps you to better understand which indexers are more profitable than others.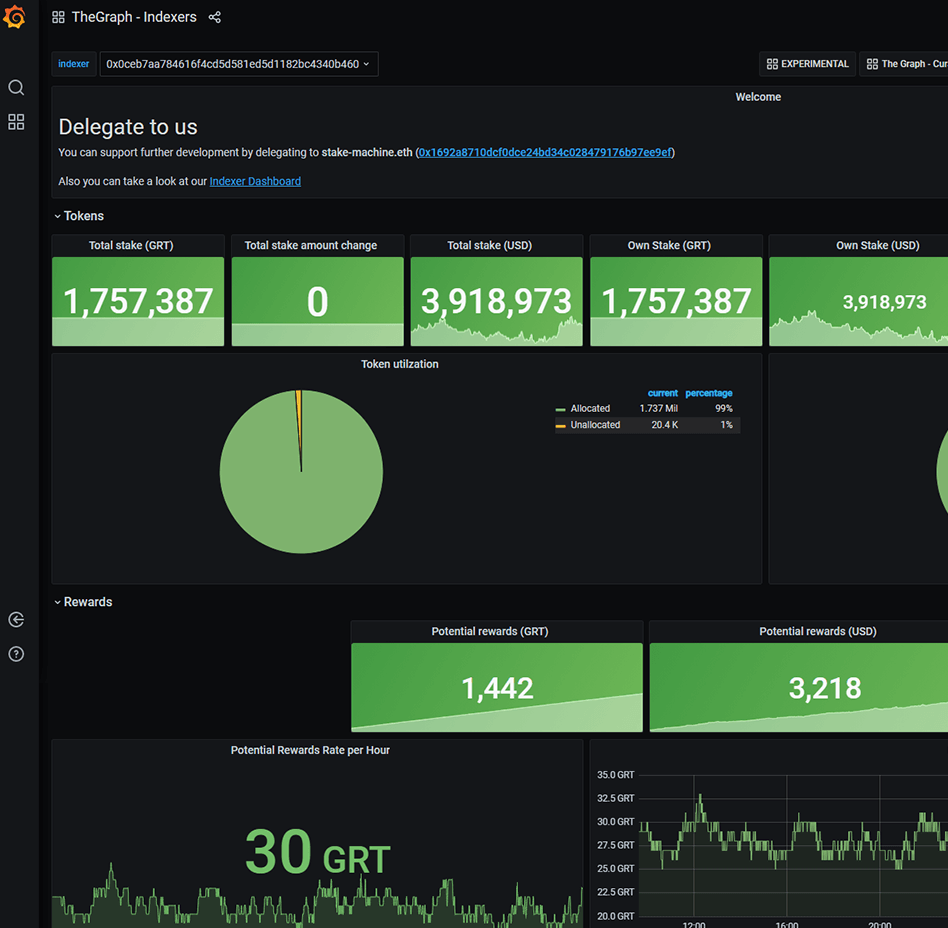 Tools to compare Indexers
.
It is not recommended to select Indexers based on the attractiveness of their reward cut and query fee cut alone.  This is because there is a variety of different factors at play that all influence your earnings potential with an Indexer. It is therefore highly recommended to make use of different tools that help you to better compare your available options as a Delegator.
The dashboard over at Graphlets.io gives you an overview of each Indexer's historic ROI to see if an Indexer is active or not. The delegation ration shows you if an Indexer may become overdelegated soon or is already overdelegated.
The Oracleminer.com dashboard is excellent for checking pending rewards of an Indexer. The site is especially relevant to check if your Indexer is still active and performing well or not.
The Stake-machine.com dashboard is excellent for historical and live data on The Graph Network.
Over at the Graphscan.io dashboard you can learn more about Indexer APYs and their effective reward/fee cuts. The latter helps you to see if the real cut is significantly worse than the advertised one.
Advanced level
By using straightforward spreadsheets you can calculate your approximate delegation rewards for each Indexer. This helps you to find out how high your earnings potential with different indexers could be.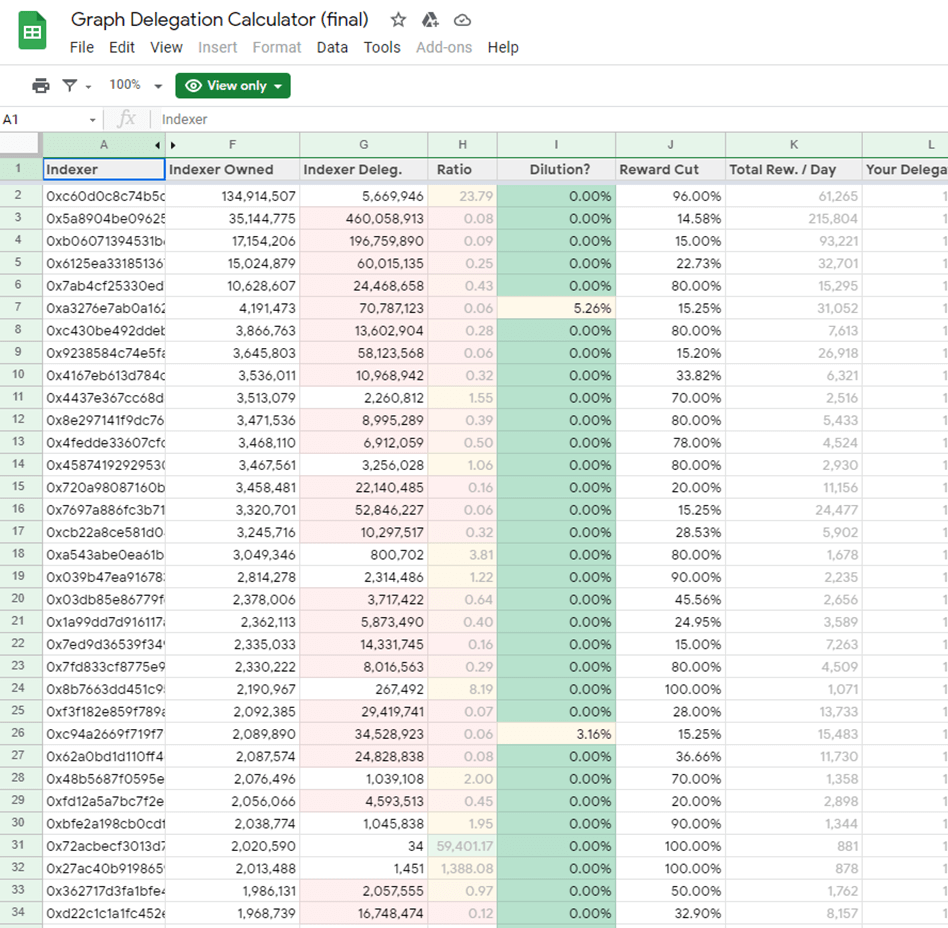 Simplified reward calculator and Indexer comparison
.
Proudly brought to you by The Graph Academy
We've created an easy-to-use calculator that shows you how much GRT you can earn per day with each indexer. Also included is a functionality that shows you after how many days you break even. All you need to do is to enter the amount of GRT you wish to delegate.

The calculator does the rest. Simply switch to the sheet called Reward Calculator and you will see your potential delegation rewards for each indexer.

Expert level
Indexer trustworthiness and reputation
.
Selecting Indexers purely based on numbers could backfire if you do not take into account their trustworthiness and reputation.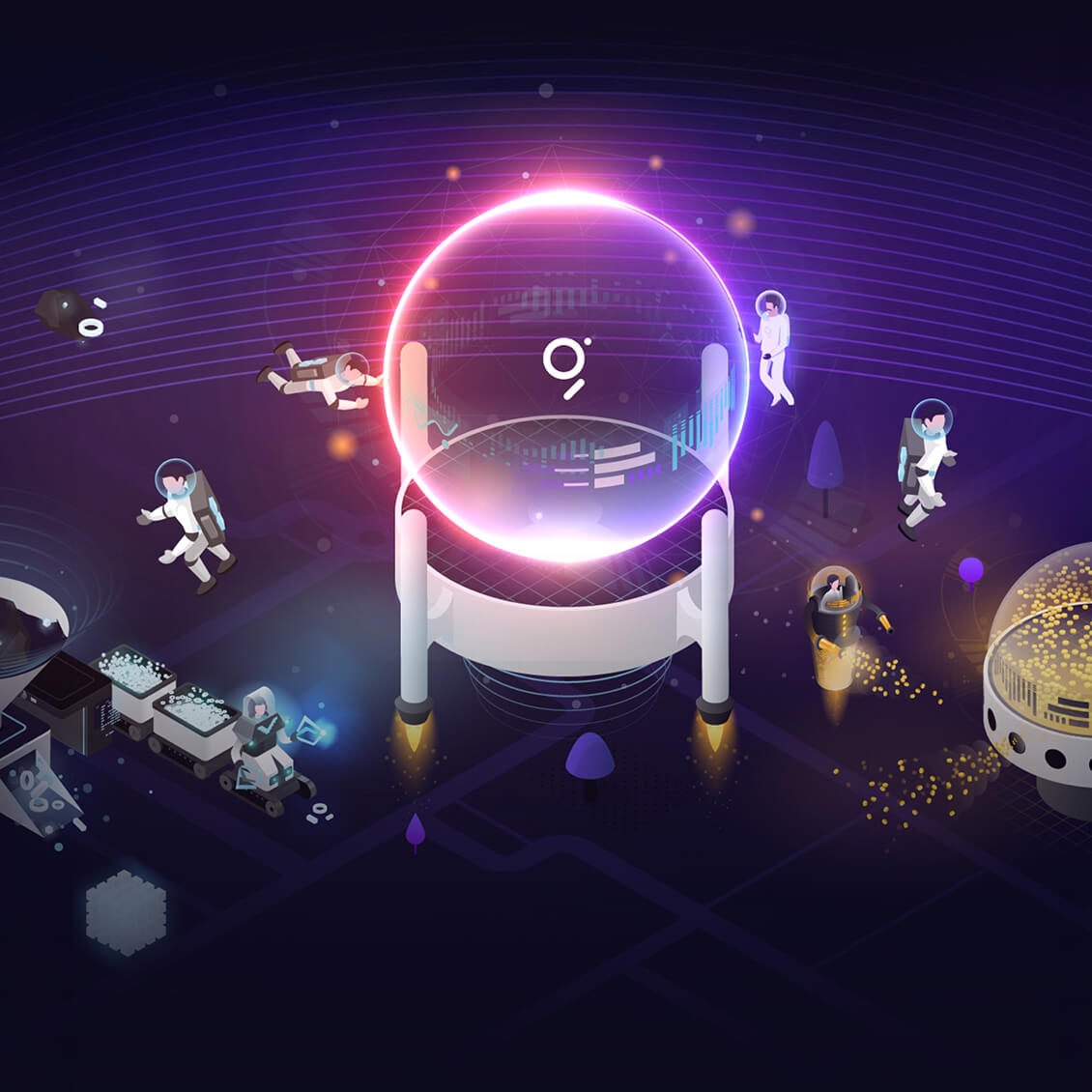 Does your Indexer live and breathe The Graph Protocol?
Once you have found Indexers that offer favorable conditions to Delegators, it can be quite useful to do your due diligence on an Indexer. Mind you, this does not have to be an overly complex research but it should help you to assess the trustworthiness and reputation of an Indexer.
To accomplish this, you can head over to the official discord server of The Graph and the official forum to find out more about an indexer.
Here is what you want to look out for to assess the trustworthiness and reputation of an Indexer:
The Indexer is active in the community

The Indexer is helpful and takes time to help other members

You can get in touch with the Indexer for questions

The indexer is responsive to your questions and does not ignore you

There's a good balance between marketing indexing services and providing value to the community

The Indexer keeps up-to-date with technical changes in the protocol